A blanking and drawing die is a compound stamping die, which combines blank punching and first drawing.
The upward drawing structure is shown in Fig. (a).
While a fixed stripper structure has been shown in this figure, it is also possible to have a movable stripper structure in which the stripper is provided in the top die. The content of forming is shown in the figure marked "formed shape". The blank is punched using the blanking and drawing punch (compound part: this is the punch for blanking as well as the die for drawing), and subsequently, drawing is done by the continuing stroke. The drawn product is ejected from the top die by the knock out mechanism near the top dead point.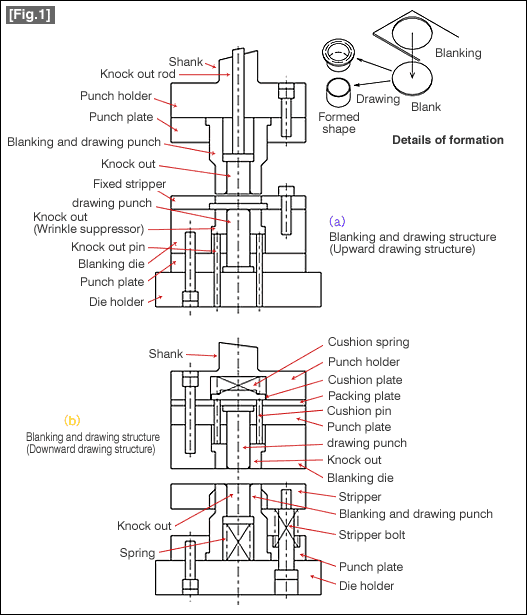 The knock out in the bottom die has the function of ensuring that the product does not stick to the punch and of wrinkle suppression.